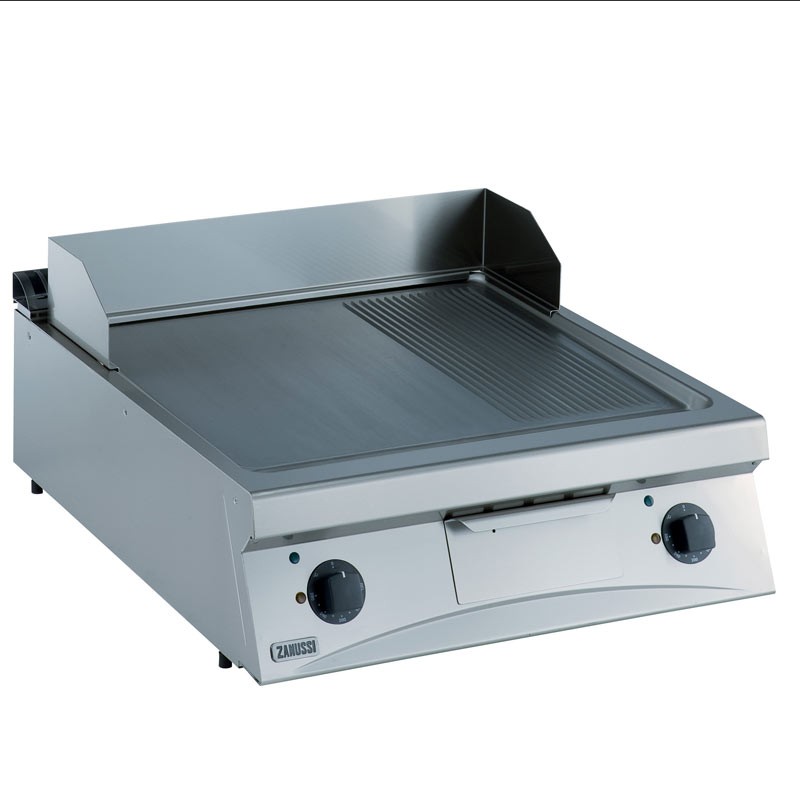  
EL.FRYTOP SMOOTH+RIBBED SLOPED 800MM ZANUSSI
Цена по запросу!
Save 70%
Tax included
CALL for PRICE! The warehouse is located in Almaty. The dispatch in Kazakhstan
Front and side panels in stainless steel. Worktop in 20/10, stainless steel. Splashback and cooking surface in stainless steel with hole to drain fat into a collector under the cooking area. Heating elements in 18/10 stainless steel under the cooking plate. Safety thermostat and thermostatic control of temperature. Control knobs specially designed to guarantee against water infiltration. IPX5 water protection.
Supplied with n. 1 scraper for smooth plate and n. 1 scraper for ribbed plate.